The National Hispanic Institute Presents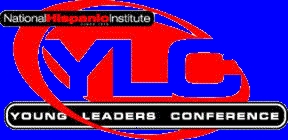 The Rio Grande Valley
Young Leaders Conference
RGVYLC Web Page| NHI Web Page| Staff Bios | Pictures | Email us | Contact Info |
Leadership training for outstanding
Valley high school freshmen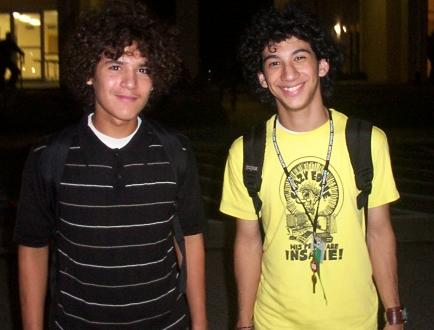 The National Hispanic Instituteís Young Leaders Conference is an intellectual experience that introduces college-bound high school freshmen to communications as a crucial element in leadership training. Kids from Hidalgo, Starr and Zapata Counties come together to compete as a team at either the Texas Great Debate at Austin College in Sherman, Texas, and the Texas Ambassador Great Debate at Texas A&M University at Corpus Christi. You compete in one of four events: Mock Trial, Cross Examination Debate, Oratory and Extemporaneous Speaking. Best of all, you get away from home and live on a college campus for four days.
Make friends from al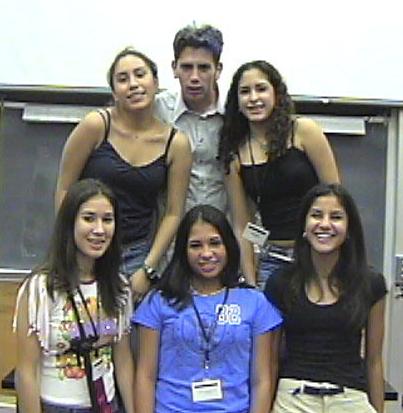 l over

and have fun....

The RGVYLC consists of some of the best and brightest high school freshmen from throughout Hidalgo and Starr counties. The entire program, from training to judging, is run by youth for youth. "I met some of the most awesome and fun people," says a 2003 RGVYLC participant from Edinburg High School. " I have made some of the best friends of my life. Anywhere in the Valley or in Texas, you know you have friends you can chill and hang out with. You become known."
Get a valuable edge
in college admissions
Itís getting more and more competitive to get into top colleges. In addition to your academic records, colle
ges review your out-of-school activities to see if you are the type of student they want. NHI programs like the YLC give you an edge. You also get access to the College Register, a partnership between NHI and 80 prestigious universities and colleges that includes Brown, Cornell, Notre Dame, Duke, MIT, Stanford, Trinity, Penn, Amherst, Navy, Air Force, Texas A&M and the University of Texas. College Register schools take a special interest in NHI participants and some set aside scholarships for NHI participants. "NHI gave me the edge and connections I needed to get into my college of choice," says Eric Fantich, a 2000 RGVYLCer who now attends prestigious Brown University.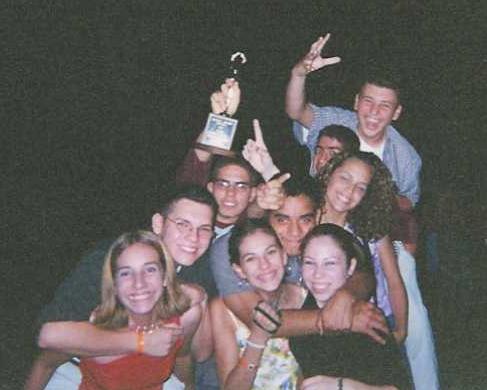 To Apply.....
Click here to download a printable 2004 YLC Application and tuition information sheet in Adobe Acrobat format.
Click here to view the official 2004 YLC brochure.
To apply online at the NHI web page, click here.
Important Dates
Recruitment and application period -- Fall 2003.
Mid-February 2004 -- Induction Ceremonies and Weekend Series.
Spring 2004 -- Training Sessions.
Early June 2004 -- Texas Great Debate, Austin College, Sherman, Texas.
Summer 2004 -- Training Sessions for Texas Ambassador Great Debate.
Late July 2004 -- Texas Great Debate, Texas A&M University at Corpus Christi.
December 2004 -- Awards Banquet.
Program Tuition and Deadlines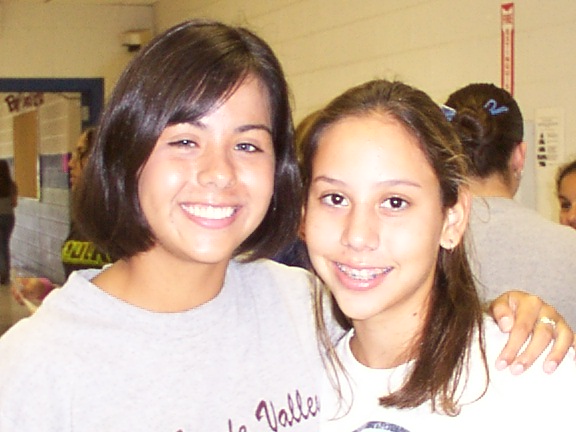 NHI Application Fee: $25 (due with application).
Tuition Deposit: $100 (due 30 calendar days after acceptance letter).
Final Tuition Payment: $270 (due 60 calendar days after acceptance.
Payment Plans available. Contact NHI.
For More Information....
Check out the National Hispanic Institute's Young Leaders Conference web page at http://www.nhi-net.org/Programs/YLC_intro.asp.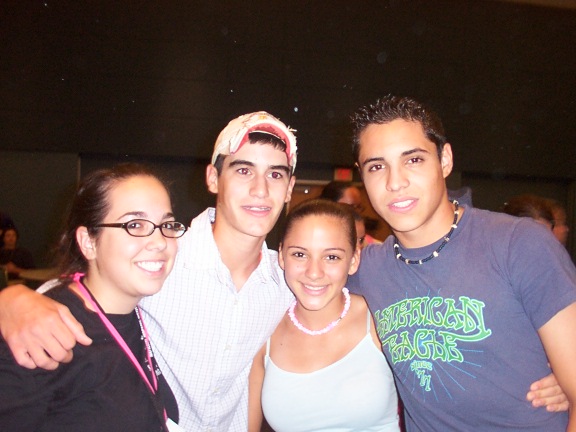 Paco Gonzales
RGVYLC Project Administrator
(956) 380-4695
Email: rgvylc@rgvylc.org
Erika Aguirre-Nieto
National Hispanic Institute
Director of Enrollment Management
(512) 357-6137
Email: ylc@nhimail.com
You are visitor
Number
Sharper Image Coupon
RGVYLC Web Page| NHI Web Page | Staff Bios | Pictures | Email us | Contact Info |
© Copyright 2003, Rio Grande Valley Community Leadership Council and National Hispanic Institute. All Rights Reserved.
RGVCLC, 2112 University Drive PMB#1214, Edinburg TX 78539. (956) 380-4695.
Webmasters: Marcos Macias, , and Paco Gonzales, fegonzales@aol.com.